UMPAKO-67
03.07.2010
[Mizantrop]
/ [mental illness]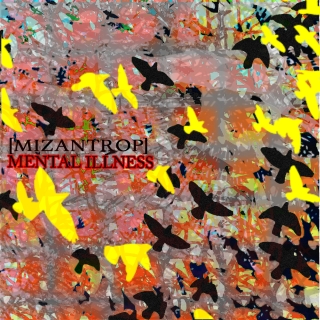 Style: Experimental, IDM, Drill & Bass, Noise, Psychedelic
Tracks
intro
(1:54)

in the sky [clear version]
(3:25)

epileptic seizure
(2:42)

HH
(0:44)

jack & his xylophone
(4:41)

daddys boy
(2:12)

hostile intelligence
(3:48)

contact
(2:24)

metamorphoses [feat. cmv Nightingale]
(4:10)

one day the bell-ringer
(3:49)

psychosis
(2:59)

northern night
(4:07)

outsiders [drill-N-noise terror feat S.U.]
(4:48)

requiem
(4:24)

dead kids [driller-killer party]
(3:32)

St.Venetian
(2:48)

mechanical beauty
(3:24)

in the sky[feat S.U.]
(3:18)

outro
(1:12)

Total time (1:00:21)
Download: umpako67_mizantrop_[mental_illness].zip
The given release
[mental illness]
more volume and various in respect of a sound and rhythmics in difference from previous
demo[n]s
and
[no]great trash
, but at the same time and more conceptual.
The idea of a psychosis and sincere instability is transferred to a plane of sounds and beaten from the different sides.
The given operation can seem to Someone not clear or chaotic, but there will be also admirers of similar moods.
True in experiment))
Язык:

English
|

Русский