UMPAKO-61
05.05.2010
Kirill Platonkin
/ The Blessed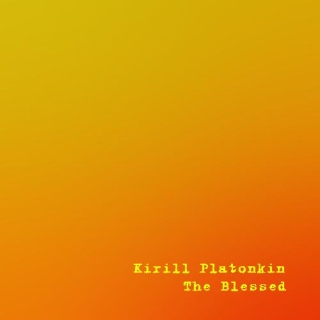 Style: Ambient, Experimental
Tracks
Call Of The Rukh Bird
(1:45)

Source Of Dreams
(3:24)

The Blessed
(3:42)

Drive Your Demons Out
(3:17)

Possible Futures
(6:06)

We Are Mistaken
(2:59)

Stop The Race And Take A Breath
(4:47)

Echoes From The Past
(3:54)

Sunbeams And Grasshoppers
(6:45)

Leave This Place
(3:49)

Total time (40:28)
Download: umpako61_kirill-platonkin_the-blessed.zip
The given album is not united by any general concept if to compare it to the book, it most likely the collection of stories.
Here there are also shouts of a mythical bird of Rukh, and sound reflexions about the Source of Dreams, both revelations of the Blessed,
and appeals to expel the demons which have sat down at subconsciousness, and many other things.
Probably, here everyone can find something for itself.
Язык:

English
|

Русский