Radio Shaman Skys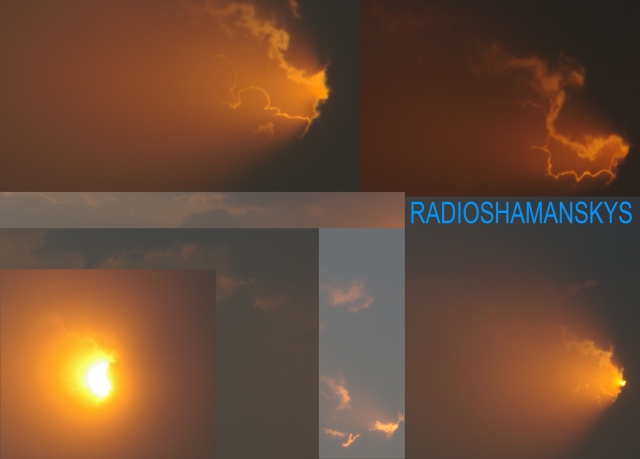 Radio Shaman Skys, formerly RADIO POSHUMELKINO - initially industrial, anonymous, alternative, non-commercial project (often basically live sound) emerged in 1990 and in the period to 1990 - 1996 recorded about 40 albums.
These should have been destroyed, except for one, which was presented and whose fate is unknown.
Destruction albums symbolized the rejection of attachments.
The ideologues and founders of the group Sergei and Dmitry Dubovkin Hodyrev are not professional musicians.
As the basic composition of the group nonetheless open to cooperation.
And from 1990 to 2011 in the record album was attended by over 20 people.
Omnivorous in terms of musical tastes Radio Shaman Skys, the concept of which is to extract (if possible artistic and aesthetic, or at least interesting) noise at this stage (2008 - 2009) is trying to combine alternative and pop music (as well as a parody of the last) in a single unit using as a tool to extract the computer noise. From 2009 to 2010 we were again brought in the alternative...
At the moment, this is the first attempt to record at least half of commercial music.
C. Radio Shaman Skyss eychas consists mostly of one person S. Dubovkina and still open for cooperation.
Sergey Dubovkin
P.S. Radio Shaman Skys accepts no responsibility for the semantic content of the English-speaking texts as knowledge of the language to a minimal degree.
P.P.S. Making albums Dmitry Hodyrev.
MySpace:
myspace.com/radioshamanskys
Location
Naberezhnye Chelny, Russia
Язык:

English
|

Русский